Folk-lore and Legends: Scandinavia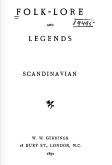 Notes: This book features folktales from the Isle of Rugen (Germany), Sweden, Denmark, Norway and the Northern Sagas and Eddas. Contains 28 Scandinavian folktales.
Author: Charles John Tibbitts
Published: 1890
Publisher: W. W. Gibbings, London
Tales from the prose Edda:
Check out my new website! It's a collection of coloring pages for children. Thank you!

Book Spotlight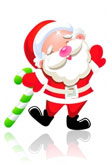 Christmas stories