Romanic folktales
Romanic languages all come from ancient Latin language. The Latins were an Italian tribe who spread their language and culture throughout Europe.
The collection of Romanic folktales consists of five books with 110 folktales: 55 Spanish and Portuguese folktales, 32 Italian folktales, 18 Romanian folktales and five long French folktales.
Notes: The book contains 21 folktales from Spain and Portugal.
Author: Charles Sellers
Published: 1888
Publisher: Field & Tuer, The Leadenhall Press, E.C.
Simpkin, Marshall & Co.; Hamilton, Adams & Co., London
Notes: The book contains 34 folktales from the Azores (Portugal).
Author: Elsie Spicer Eells
Published: 1922
Publisher: Hardcourt, Brace and Company, Inc., New York

French folktales
Notes: The book contains 5 long French folktales. Each story has several chapters.
Author: Comtesse de Ségur
Published: 1920
Publisher: The Penn Publishing Company, Philadelphia

Italian folktales
Notes: The book contains 32 Italian folktales. The collection "Il Pentamerone" was first published at Naples by Giambattista Basile, who is believed to have collected them chiefly in Crete and Venice.
Author: Giambattista Basile
Published: Unknown
Publisher: Unknown

Romanian folktales
Notes: The book contains 18 Romanian folktales.
Author: Various
Compiler: Mite Kremnitz
Editor: J. M. Percival
Published: 1885
Publisher: Henry Holt and Company, New York
Book Spotlight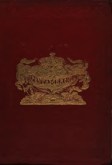 Stories from Pentamerone
Donate Bitcoin 1LQH9v9GihyQgwqAF9RnBiszhzKi9z2CyX