Once upon a time there was a man named Huang An. He must have been well over eighty and yet he looked like a youth. He lived on cinnabar and wore no clothing. Even in winter he went about without garments. He sat on a tortoise three feet long. Once he was asked: "About how old might this tortoise be?" He answered: "When Fu Hi first invented fish-nets and eel-pots he caught this tortoise and gave it to me. And since then I have worn its shield quite flat sitting on it. The creature dreads the radiance of the sun and moon, so it only sticks its head out of its shell once in two thousand years. Since I have had the beast, it has already stuck its head out five times." With these words he took his tortoise on his back and went off. And the legend arose that this man was ten thousand years old.
Note: Cinnabar is frequently used in the preparation of the elixir of life (comp. No. 30). Fu Hi is "the life-breeding breath." Tortoises live to a great age.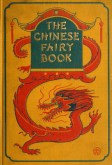 Notes: The Chinese Fairy Book contains 74 Chinese folktales, sorted into several categories.
Author: Various
Editor: Dr. R. Wilhelm
Published: 1921
Publisher: Frederick A. Stokes Company, New York